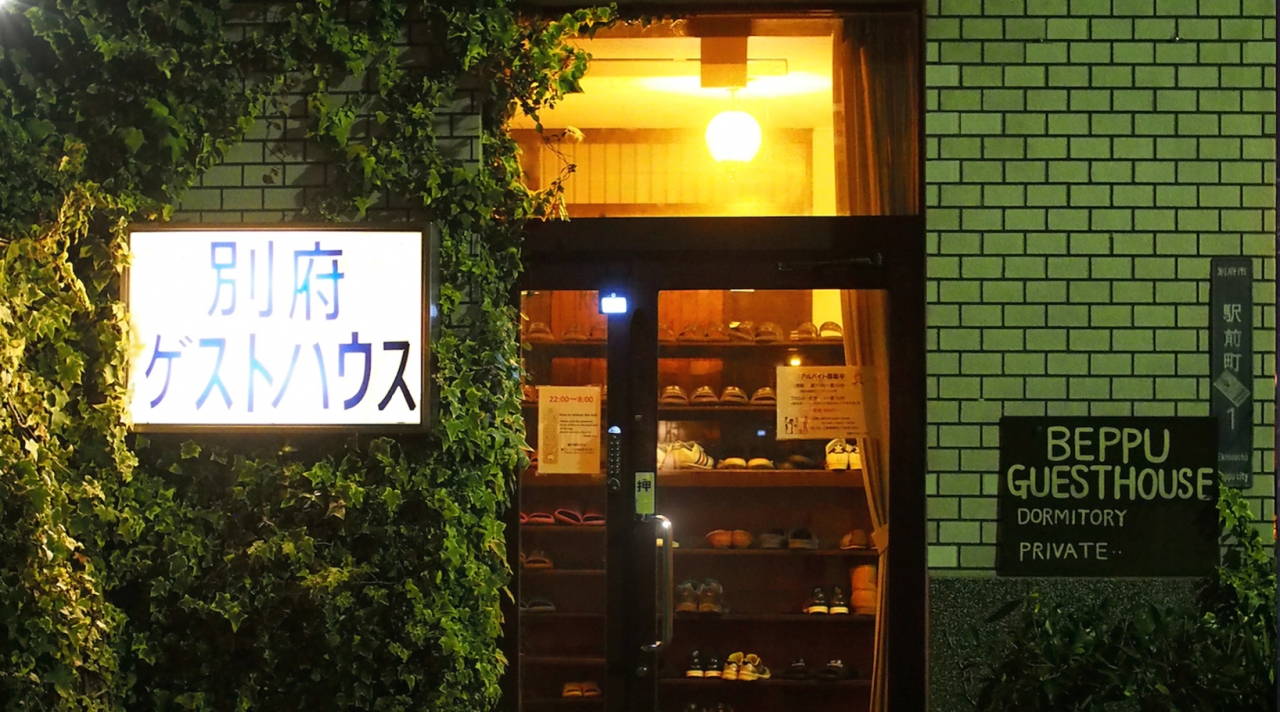 Cheap , but Comfortable and Convenient!! CCC!!

Dormitory 2000 YEN (at the lowest)
Private 2500 YEN(at the lowest)
3minuts walk from JR Beppu Station, which is 10 minutes distance from Oita Station by train.
9 hot springs within a 10-minute walk! Few other hotels has that environment.


One of the cheapest, convenient Hostel in Beppu.
Beppu Guest House, just three minutes on foot from Beppu JR Station, is one of the most centrally and conveniently located budget hostels in Beppu, Oita.
It is within walking distance of a number of restaurants, souvenir shops, supermarkets, bars, and especially the hot springs for which the town and surrounding area are famous. Visitors can also enjoy hot sand baths, either indoors or outdoors overlooking the sea.
The guest house is unusually spacious and bright, with a large communal kitchen, shared cooking facilities and free tea and coffee.
FREE WIFI is available in all rooms !!
There is also a washing machine at the disposal of our guests.
You can try many Onsen (hot spring) around the guest house in one day while enjoying the atmosphere of SPA city, Beppu, Oita.
If you are looking for a cheap hotel in Beppu, Have a refreshing and fun time with us.
We hope to see you soon!
BGH Staff